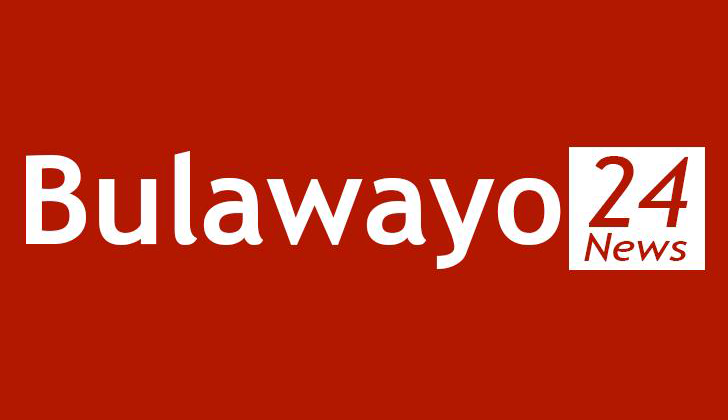 Zimbabwe should refuse to repay colonial debt
THE Zimbabwean government is currently engaging with its creditors to reduce the burden of its external debt.
Economic observers argue that the country would be justified in repudiating the debt it inherited from the colonial era since there is no customary international law that requires Zimbabwe to take responsibility for the debt of the era. colonial.
The first democratically elected government had good reason to invoke the odious debt doctrine which states that debt incurred by a despotic regime must not be honored by a successor constitutional government.
The current negotiations could therefore be an opportunity for Zimbabwe to remind the international community of its odious heritage as it seeks to reduce its current debt. It has been suggested that a large part of this debt merits non-payment because of its heinousness.
That is, the debt was contracted without the consent of the vast majority of Zimbabweans, it did not benefit them, and creditors were fully aware of these facts when the loans were made to the minority government led by Ian Smith in his later years.
Upon independence in 1980, Zimbabwe inherited a debt of US $ 700 million from the Rhodesian government; the result of United Nations sanctions that shattered loans to the white regime to buy weapons during the war, a war in which thousands of indigenous people perished to defend their birthright.
Then-new Prime Minister Robert Mugabe bowed to pressure from the international community to inherit debt in exchange for a Marshall Plan for Zimbabwe of more than $ 2 billion in reconstruction and development grants post-war.
This inherited and unjust debt was short term and at high interest; imposing a heavy repayment burden on taxpayers in the early 1980s, just as drought hit.
In the absence of large subsidies to deal with drought and finance post-civil war reconstruction, Zimbabwe relied on loans to purchase imports.
The country's large debt burden was thus created and set in motion, creating a generational albatross.
Of the US $ 700 million inherited, nearly US $ 600 million was owed to private lenders, while US $ 100 million was owed to bilateral creditors and just over US $ 5 million to multilateral lenders. .
Much of this debt had been accumulated during the last years of the Rhodesian regime, after being ostracized by the international community and repeatedly denounced as "illegal" by the United Nations General Assembly and the Security Council.
Member states have repeatedly been ordered not to recognize the regime or to help its survival in any way. In fact, most of the pre-independence loans from private creditors were granted in violation of the sanctions imposed on Rhodesia by the United Nations Security Council, and therefore would have been in violation of international law.
In a resolution of May 1968, the Security Council, in addition to requiring UN members and their nationals to cease trading with Rhodesia, banned all financial transactions with the regime. Therefore, any creditor who loaned funds to the Smith government was acting illegally.
Similarly, debt incurred by Rhodesia prior to the unilateral declaration of independence from a World Bank project has been condemned as odious.
The World Bank made a number of substantial loans when the country became part of the Federation of Rhodesia and Nyasaland (comprising today's Zimbabwe, Zambia and Malawi) in the early 1950s.
In total, the World Bank has loaned US $ 140 million for various projects, including the construction of the Kariba dam.
The repayment of this debt became so onerous that the Smith government fled to repay it, with the result that: "Kariba was not only the greatest internal dam of its time, but also the biggest default of a government on a World Bank project ".
Throughout the 1980s Zimbabwe borrowed from international lenders, supposedly to invest in productive activities. Many of these projects had questionable benefits, such as World Bank loans to plant trees in areas where local people already had enough wood for their energy needs.
During the 1980s, poverty declined. But by the end of the decade, debt repayments were equivalent to 25% of Zimbabwe's exports and 25% of government revenue. Despite this, the World Bank ironically declared that Zimbabwe had avoided a "damaging build-up of external debt".
In reality, the only way Zimbabwe could keep paying was to receive new loans to pay off the old ones, heralding the urgency of a debt trap. With private banks less willing to lend to the country, the indebted government was effectively bailed out with new loans from international institutions, especially the World Bank and the International Monetary Fund (IMF).
These structural adjustment loans were not intended to invest in a specific project, but were used to repay old and growing debt. Structural adjustment loans were linked to Zimbabwe's adoption of policies such as cuts in public spending, trade liberalization, price deregulation, exchange rate devaluation and relaxation of labor laws. .
Such policies certainly had support within government and were presented as homegrown, but were in fact a requirement of lenders.
Zimbabwe's debt is estimated to be US $ 750 million directly from structural adjustment loans from the World Bank and IMF.
Zimbabwe's debts to international financial institutions amount to more than $ 8.1 billion.
Much of the debt, around US $ 5.9 billion, is made up of accumulated arrears, penalties, and late interest, which means the main debt itself is only 2.2. billion US dollars.
Since a significant portion of this debt is arguably odious, a debt audit is needed to initiate the cancellation of some of this burden on the country.