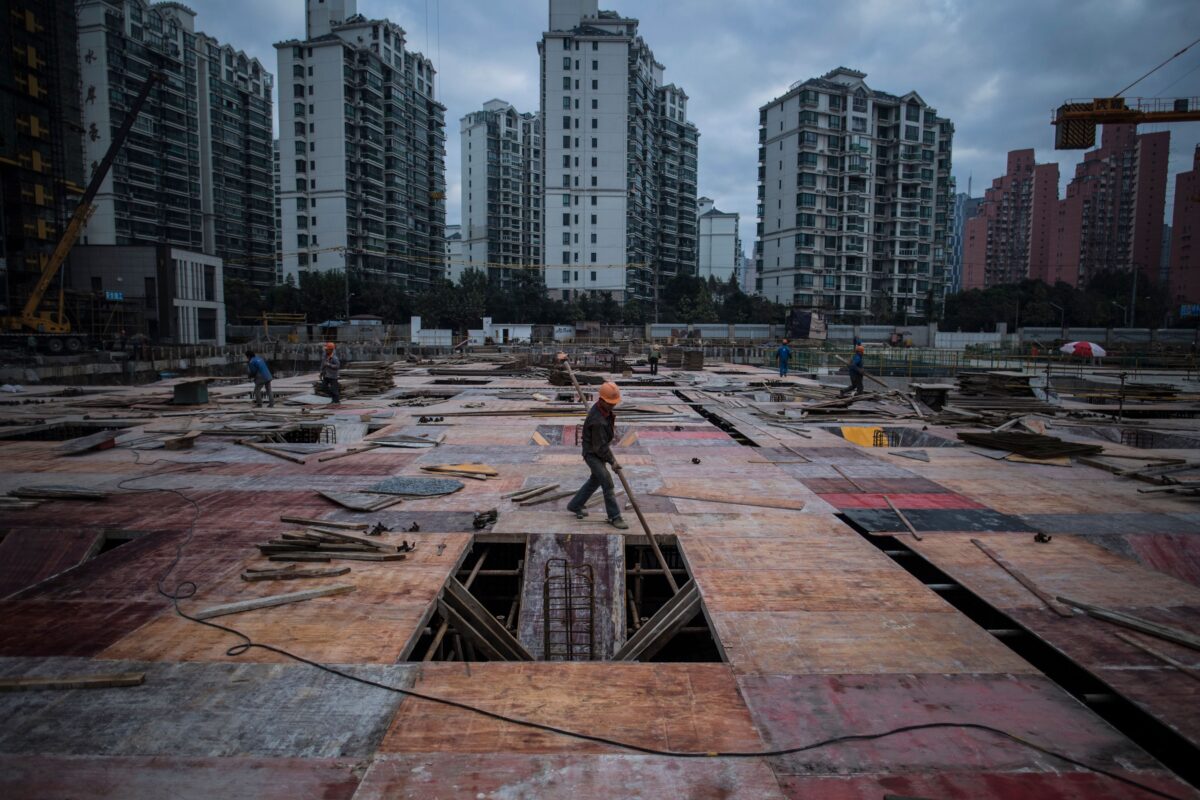 Chinese property developer faces default amid 'unprecedented liquidity pressure'
Evergrande's default last year triggered a slump in China's property market that continues to worsen as widespread COVID-19 restrictions weaken buyer confidence and market demand.
With plummeting sales, short-term debt and a lack of offshore refinancing, Chinese property developers are facing a liquidity crunch.
Skyfame Realty, a Chinese private real estate developer, had all its obligations suspended on the Hong Kong Stock Exchange (HKEX) on June 28 after failing to repay a secured loan.
According to an announcement on June 26 (pdf), Skyfame Realty (00059. HK) failed to obtain approval for an extension of a secured loan "even after the grace period" and was unable to repay interest or principal remaining due.
However, before disclosing the default, the company revealed on June 16 that it was under "unprecedented liquidity pressure".
According to China's National Bureau of Statistics, its National Housing Prosperity Index fell from 101.18 last May to 95.60 in May, a significant drop from previous years.
Meanwhile, real estate sales, investments and new construction activity have fallen significantly in the first five months of 2022.
Property sales fell 31.5% in the first five months from the same period last year, while investment and new construction activity fell 4% and 30.6%, respectively.
Guangzhou-based developer Skyfame Realty announced the default of a secured loan from a financial institution in Hong Kong with an outstanding principal of 340 million before having its HKEX bonds suspended due to a cross default. HK dollars (about $44.2 million) .
Cross-default is an act of obligation or loan agreement provision that puts a borrower in default if the borrower defaults on another obligation, as defined by Investopedia.
On June 15, Skyfame Realty's share price plunged more than 10% as the company said it was unlikely to redeem a $263 million Singapore-listed senior note that matures on July 8, citing "unprecedented liquidity pressure".
The company added that it was "unable to achieve the expected improvements" after researching possible solutions, including offshore refinancing.
Additionally, Skyfame Realty is also in talks with creditors regarding the repayment of the other Singapore-listed note which matures on December 16, 2023, with a principal of $292 million and an interest rate of 13%. .
Industry-wide defaults
"China's real estate sector is in a vicious circle – defaults have severely undermined investor and homebuyer confidence, leading to limited external financing and a drop in sales," said Katherine Jiang, a Hong Kong-based financial analyst, Epoch Times. June 16.
"The decline in sales is reducing developers' operating cash flow and denting market sentiment, undermining property developers' ability to access the debt and banking market and significantly affecting their financing cash flow. Homebuyers would also delay their purchase and opt for a wait-and-see approach. As a result, real estate sales will continue to fall and [property] prices will also drop.
Although some Chinese developers have not disclosed their financial situation, the data suggests that many others are facing a cash crunch.
According to Securities Daily, a Chinese state media outlet, between June 1 and June 15, at least 11 Chinese property developers announced the sale of their assets for a total of more than $4.5 billion.
"Since the beginning of 2022, the capital market has always escaped the normal financing needs of the real estate sector, in particular all offshore refinancings have been stopped," Skyfame Realty's June 15 statement said.
"A number of principal and interest on certain debts are still due in 2022, but the [firm] still sees no signs of improvement in the offshore refinancing environment.
Skyfame Realty was listed among the top 100 Chinese real estate companies in 2021. However, its 2021 annual report (pdf) reported that its losses attributable to shareholders exceeded $42 million.
"The 'great era' of real estate in China is over. It is always a realistic choice to actively welcome a "small era". The year 2021 is a turning point in the history of real estate development in China," said Yu Pan, chairman of Skyfame Realty, in the report.