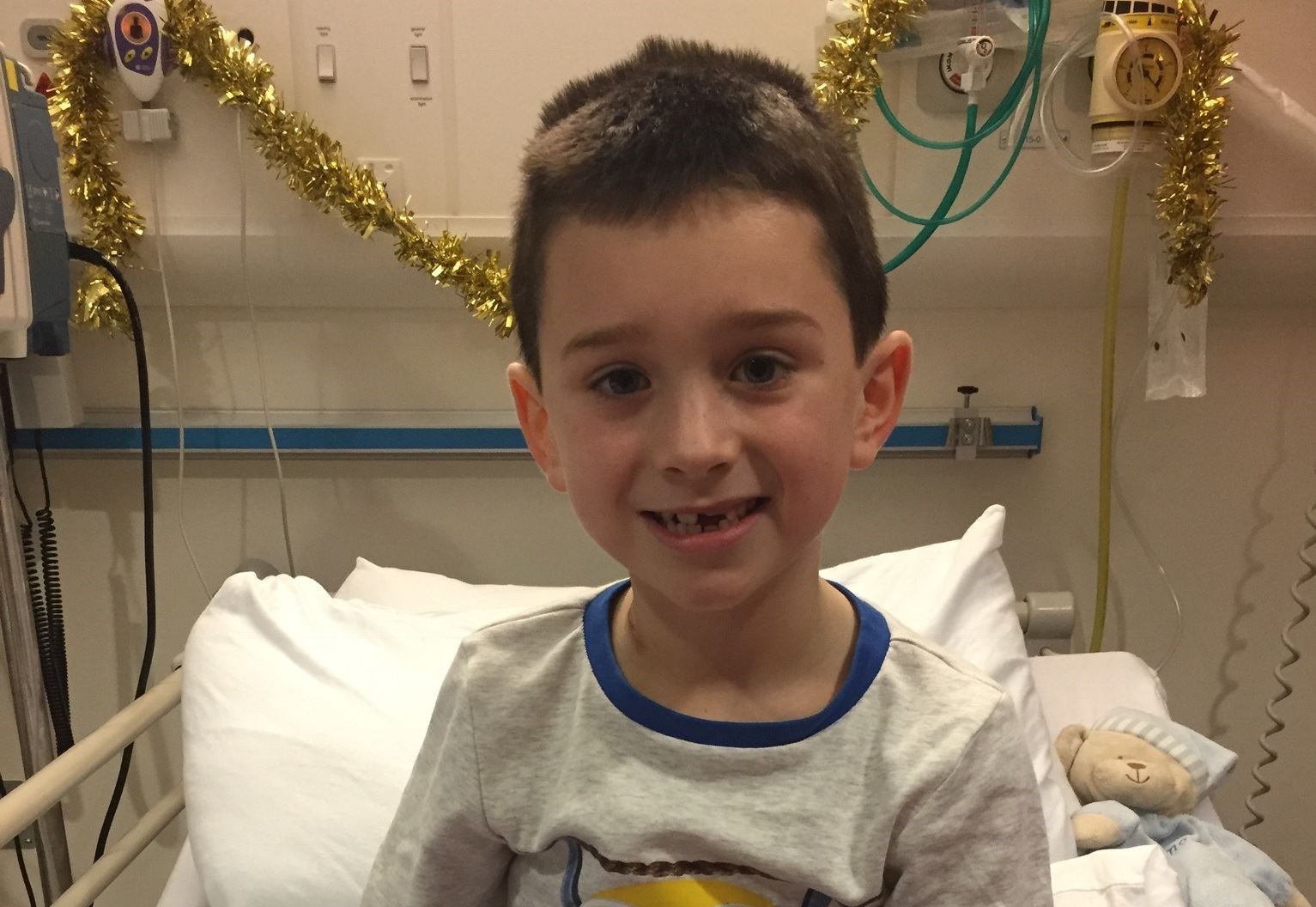 Family of big-hearted Black Isle cancer survivor (11) help pay off debt of gratitude to vital charity with huge amount donated following fundraisers
[ad_1]
An 11 year old boy from Black Isle has raised an incredible amount of money through various fundraising challenges for a cancer charity close to his heart.
Daniel Gallacher, of Culbokie, was diagnosed with cancer at just six years old, and during his three and a half years of treatment he participated in various fundraising challenges with his family and friends.
Through running challenges, morning coffees, haircuts, marathons and more, the boy managed to raise £ 33,646.76 for Young Lives vs Cancer.
Following the diagnosis, Daniel, who completed his cancer treatment in February 2020, received treatment at the Royal Hospital for Children in Glasgow, some 185 miles from his home.
Daniel and his family stayed at Marion's house, a cancer center for young lives, located near the hospital. They also received a financial grant from the association.
His mother, Alison, said: "The Home from Home in Glasgow was a lifeline for us. My husband would come home to be with us, keep working and make sure our other son Conor was okay. .
"The boys called Home from Home 'the hotel' – they thought it was amazing! It was so normal, nothing like being in the hospital or in your usual hospital accommodation.
"Without Home from Home, I don't know what we would have done – we would be lost without it. The manager was brilliant, exceptionally supportive that we needed to come and go if we wanted to come home for a few days. She understood that we needed time to be back in our current home as a family, but then a place to come back to be with Daniel while he was in the hospital.
"We would like to thank our family, friends and community from the bottom of our hearts for their support throughout Daniel's treatment," she added.
"Cancer is truly life changing for families and I want Young Lives vs Cancer to be there to support everyone in need."
Last year in Highland, Young Lives vs Cancer helped 38 families find the strength to face whatever cancer throws at them. It has awarded 16 financial grants worth £ 3,490 to help families cope with the costs of cancer. The charity's cancer costs report found that families with a child on active treatment are spending an additional £ 600 per month.
Carol Jones, Young Lives vs Cancer fundraising engagement manager in Scotland, said: "When cancer strikes young lives, we help families cope with whatever it inflicts on them. We rely entirely on charitable donations to fund our vital work so we cannot thank Daniel and his family enough for their fantastic efforts. The money raised will make a huge difference to young people with cancer by helping us make sure they get the support they need.
For more information on Young Lives vs Cancer's work, visit www.younglivesvscancer.org.uk
To donate to Daniel's effort, see https://funds.younglivesvscancer.org.uk/danielgallacher
---
Do you want to respond to this article? If yes, click here submit your thoughts and they can be published in print.
---
[ad_2]