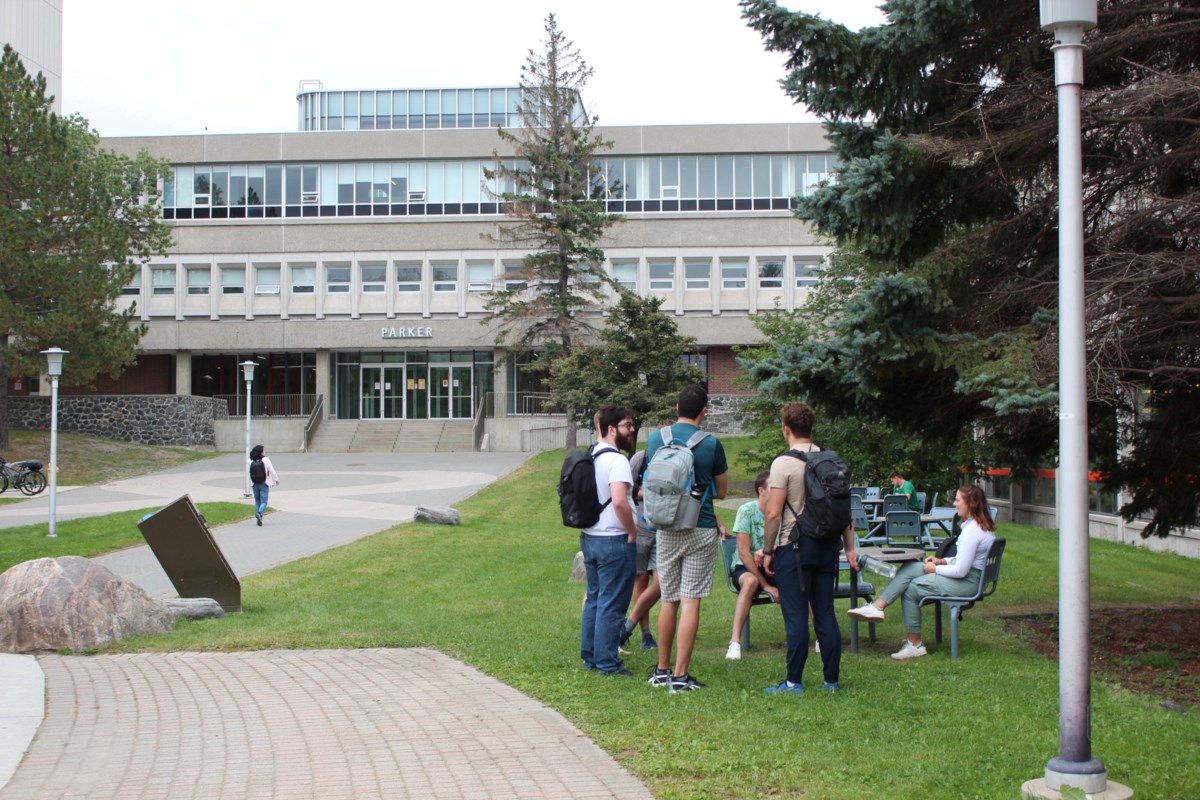 Laurentian's restructuring costs now reach $26.1M
Additional $5.6 million in restructuring costs expected by Dec. 2
The tally of restructuring costs during Laurentian University's insolvency now stands at $26.1 million.
This is according to cash flow information in reports published by Ernst & Young, including the latest report published on September 28.
A running total of restructuring costs is not presented in the report, but the number can be obtained by adding the totals in six separate reports during Laurentian's insolvency.
Laurentian University declared insolvency and filed for creditor protection under the Companies' Creditors Arrangement Act (or CCAA) on February 1, 2021. Since then, it has undergone a restructuring, which has included massive layoffs and program cuts.
However, this restructuring has been very expensive, as the reports mentioned above reveal.
The university spent $5.2 million on restructuring between May 7 and September 16, 2022, according to the latest report from Ernst & Young, which is the company acting as the court-appointed monitor of the restructuring of Laurentian's insolvency.
Last spring's projections predicted that Laurentian would spend $7.3 million in restructuring costs over this period.
In terms of interest and other charges on the $35 million debtor-in-possession (DIP) loan that Laurentian took out to support its finances during its restructuring, the university spent an additional $124,000 in this category of May 7 to September 16 (forecast was $123,000).
This means that Laurentian has now paid approximately $3.5 million in interest and fees on the DIP loans.
The DIP loan, which was previously granted by a private lender with an interest rate of 8.5%, was replaced on January 31 by a loan from the Ministry of Colleges and Universities of Ontario at a much lower interest rate. lower.
Specifically, the interest rate for this DIP loan agreement is based on "the province's one-year cost of funds at the time of the advance".
The latest report from the monitor also includes a cash flow forecast for the dates September 17 through December 2, 2022, forecasting an additional $5.6 million in restructuring costs over that period, as well as an additional $92,000 in charges. and DIP interests.
The end of Laurentian's CCAA journey is now in sight.
On September 14, the university's creditors narrowly voted in favor of Laurentian University's plan of arrangement, allowing Laurentian to clear a major hurdle to finally be able to emerge from creditor protection.
A plan of arrangement is essentially a plan proposed by an insolvent organization to pay off its creditors, and it must be approved by those creditors.
Laurentian's creditors have been told to expect a 14-24% recovery on what is owed to them within three years.
The university is back in court on October 5 to seek a "motion of penalty order" to approve the plan of arrangement, authorize its implementation and release creditors' claims against the university.
It would also end the stay of proceedings protecting Laurentian against its creditors upon implementation of the plan of arrangement.
Laurentian plans to request that the protection from creditors be extended until November 30 while it implements its debt reduction plan.
Heidi Ulrichsen is Sudbury.com's Associate Content Editor. It also covers education and the arts scene.