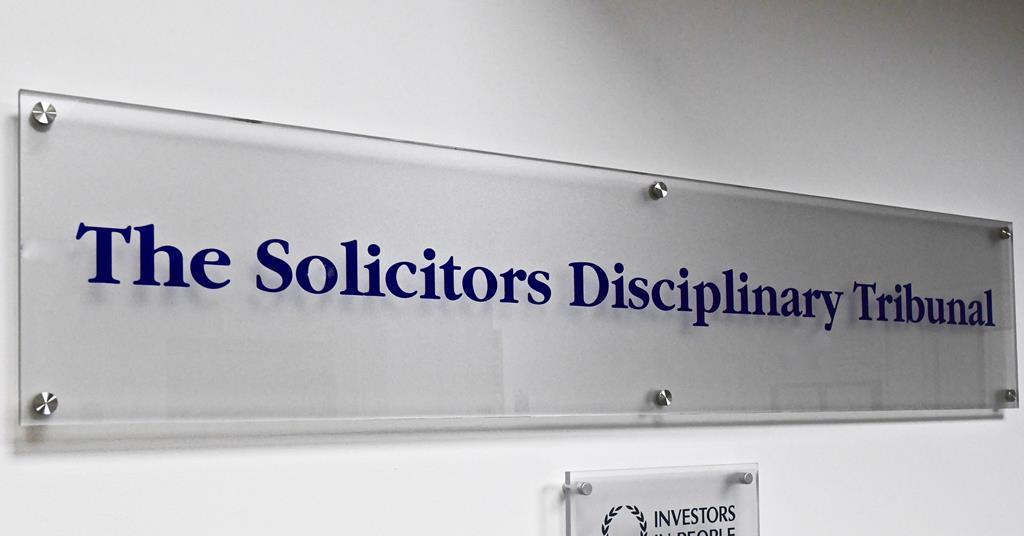 Lawyer banned after not paying disbursements for seven years | News
A lawyer who used disbursements owed to third parties to support his own struggling business has been struck off the docket.
David Johnson, admitted in 2002 and sole director of Bolton Johnson Law Ltd, admitted receiving payments for settled personal injury cases but failed to pay monies due for work on the claims. This continued for almost seven years until the company closed in January 2018 and went into administration.
Johnson was filed for bankruptcy later that year, and the directors later reported concerns to the SRA that the company had failed to pay a significant amount in disbursements to third parties.
The Solicitors Disciplinary Tribunal heard the potential sum due to third-party creditors could be more than £790,000. ATE insurers, medical information agencies and chambers of lawyers are among those who have not been paid the disbursements owed to them.
There was no evidence available prior to the date of administration that the SRA had been advised by the company of any financial difficulty it had had in paying the disbursements. There was also an absence of accurate accounting records for the six months before the business closed, meaning Johnson could not show where the money had been used.
Johnson reached a settlement with the SRA in which he admitted failing to pay disbursements and failing to repay a loan following an engagement. He also admitted that his conduct had been dishonest.
In an unagreed mitigation, the lawyer said he had tried to settle the sums owed to creditors, but that these had failed. He maintained that he never intended to permanently deprive creditors of payments of amounts owed.
He admitted that the mitigation did not fit the exceptional circumstances that would prevent him from being disbarred, but he asked the court to take into account his unblemished past and his cooperation with the SRA.
The court said the money earmarked for third parties was used to support the company's cash flow, adding that Johnson "knew that the non-payment of creditors and the use of the money allocated to those creditors for otherwise support the operation of the business were dishonest". He was struck off and ordered to pay £7,500 in costs.