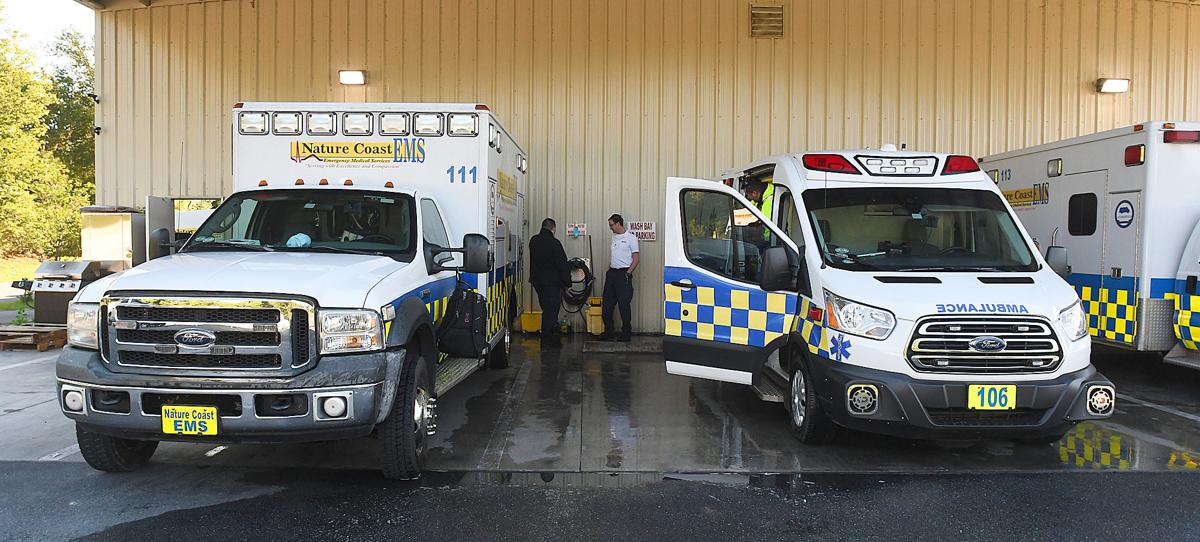 Nature Coast EMS Risks Bankruptcy Following Transfer of Services to County | Local News
The former county ambulance service company will declare bankruptcy unless the Citrus County Commission allows it to retain certain income after the Citrus County Fire Department resumes service on October 2.
The county commission voted 3-2 earlier this month to end its contract with the private ambulance company and resume service after Nature Coast EMS returned for additional financial assistance to keep it running and give staff much-needed increases.
Nature Coast EMS attorney Jennifer Rey told the committee on Tuesday that Nature Coast's board of directors had been "cooperative" with county officials over the takeover, but when the county took over the decision service, Nature Coast's revenues will cease. Ray told commissioners Nature Coast will still have some expenses, namely the remaining claims of a one-year health insurance contract for company employees, and with no income, plans to file for bankruptcy after the transfer .
Nature Coast is unable to fund these remaining costs, she said.
But county commissioners seem uninterested in bailout Nature Coast after the transition.
Filing for bankruptcy "is only their decision," said Nature Coast Commissioner Jeff Kinnard.
The contract with Nature Coast allows the county to take over the service and collect the revenue, he told The Chronicle. Any money owed to Nature Coast will need to be sorted out by county staff and sent back to the commission for approval, he said.
The announcement of bankruptcy "does not affect my plan for the direction we are taking," he said.
Commissioner Holly Davis told The Chronicle that she did not see at this point why the commission might have an interest in sharing the revenue with Nature Coast after the transfer.
"My number one priority is the residents of Citrus County," Davis said.
County prosecutor Denise Dymond Lyn told The Chronicle she has yet to determine whether the bankruptcy will affect the county or the transfer.
As part of the initial plan to integrate the emergency transport business into the County Fire Department, the County Board of Directors agreed to pay Nature Coast enough money to cover its operating expenses. for the rest of September.
Most of Nature Coast's employees will be transferred to the County Fire Department. Nature Coast EMS chief Scott Baxter previously told the commission that around half a dozen Nature Coast employees will remain with the company to help oversee the transition and end the private company to non-profit.
Rey said without the help of the county commission, the Nature Coast board of directors would file for bankruptcy after the transition but continue to help with the transition work.