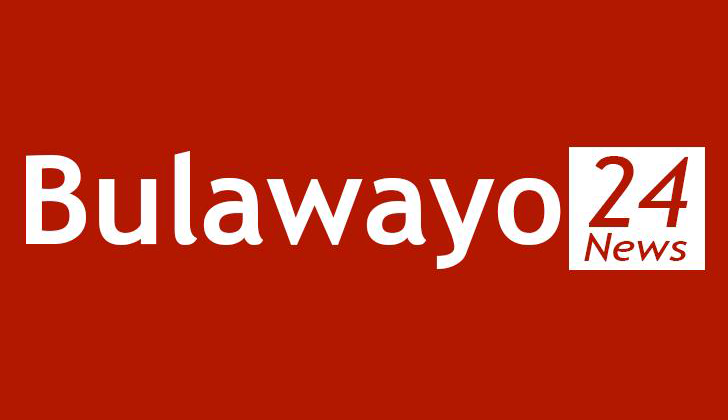 The Treasury denounces a plot to plunder public funds
ZIMBABWE's Treasury has revealed a calculated plot to plunder public funds through a bloated tender awarded by Parliament to two companies that charge astronomical prices for the supply of laptops and desktops , established The NewsHawks.
After foiling the pillage bid, the Ministry of Finance canceled the tender and blacklisted the companies involved.
Public procurement through tenders and contracts is central to the delivery of government services. These are large sums of money.
Parliament had awarded a tender to Blinart Investments P/L for the supply of 173 laptop computers at a cost of $1.6 million – or $9,264.48 each – and Mid-End Computers and Hardware P/ L for 79 desktops for $243,052 – or $3,076.61 each.
Blinart Investments has also been one of the suppliers to public institutions such as TelOne and the Municipality of Bindura.
In a September 14 letter to Clerk of Parliament Kennedy Chokuda, Permanent Secretary for Finance George Guvamatanga expresses deep concern over grossly overstated prices charged by the two companies for the supply of laptops and desktop computers.
"Treasury notes with concern that these vendors are charging $9,264.48 and $3,076.61 respectively for a laptop and desktop computer. These USD prices have been exorbitantly inflated far beyond the prevailing in the market and are therefore not acceptable," Guvamatanga wrote in a letter copied to Finance Minister Mthuli Ncube, Chief Secretary to the President and Cabinet Misheck Sibanda, Auditor General Mildred Chiri, Chief Executive of the Zimbabwe Public Procurement Regulatory Authority, Clever Ruswa, and other senior government officials.
"The high prices notwithstanding, the award of the tender is in complete disregard of the Treasury minute dated August 3, 2022, directing departments to ensure value for money for government and, therefore, to streamline all procurement processes with a view to operating within the bounds of the willing buyer seller exchange rate.
"In this regard and to ensure value for money for the Government, in accordance with the Public Financial Management Act (Chapter 22:19) which empowers the Treasury to manage and control resources, the Treasury directs that this call for bids be canceled and affected vendors blacklisted from any future public procurement process."
Blinart is one of the companies that buy foreign currencies from the official forex auction system. A 16-inch, 1TB Macbook pro, M1 pro, one of the high-end laptops on the market, retails for $3620 at Solution Center, one of the country's authorized resellers for Apple products.
A 27-inch Retina IMAC, a powerful desktop computer primarily used by advertising and electronic media organizations due to its efficiency, costs $3,400 at the Solution Center.
The blacklisting of the two companies comes barely a month after the Treasury suspended payments to government contractors and service providers until a due diligence exercise is carried out in what is clearly admitted on the forces behind parallel market foreign exchange trading that have increased inflationary pressure in the economy.
Following the blacklisting of several companies in recent times, the Ministry of Finance has tightened the screws on suppliers and ministries by carrying out a validation exercise of current government contracts which are subject to optimization audits Resource.
As The NewsHawks recently reported, government service and supply providers – which include public works contractors and suppliers of goods and services – were destabilizing the foreign exchange market by offloading some of their staggering monthly payments, fueling inflation.
In August, Guvamatanga wrote to senior government officials, including Martin Rushwaya, Deputy Chief Secretary to the President and Cabinet, and Jonathan Wutawunashe, Secretary of the Civil Service Commission, among others, informing them that the Treasury had suspended funding payments submitted by July 31 when reviewing existing supply contracts.
Forward pricing by contractors and purchase of foreign exchange on the parallel market, according to Guvamatanga, have resulted in budget overruns that put pressure on the Treasury to finance expenditures that are not aligned with revenue inflows.
He said that in the future, government ministries, departments and agencies are required to seek approval from the Treasury on contract prices to ensure effective control over the use of public resources in accordance with the law. on the management of public finances.
In addition, all payment cycles submitted to the Treasury must have been reviewed and signed off by the accounting officer, ensuring value for money in procurement and confirming that the pricing framework is in line with government policy.
Sources say the government spends about Z$50 billion a month (about US$110 million at the official exchange rate) on suppliers. This money mainly ends up in the parallel market, fueling exchange rate volatility and inflation. The official exchange rate was US$1 = ZW$604 this week. The parallel market rate was US$1 = ZW$800.
However, the rate is falling due to a cocktail of restrictive monetary policy measures and market repression. Most public procurement of goods, works and services is financed with short-term public funds.
These services include the purchase of motor vehicles, information and communication technology systems and computers, fuel, furniture, food, travel, cleaning services, utilities, construction of roads and dams, alteration, demolition, installation or repair work carried out under contract and mostly paid for entirely by taxpayers' money.
Sometimes these are funded by loans, donor funds and grants, but due to Zimbabwe's international isolation and lack of external funding due to non-payment of debts and arrears, as well as financial restrictions (targeted sanctions), foreign funding is limited.