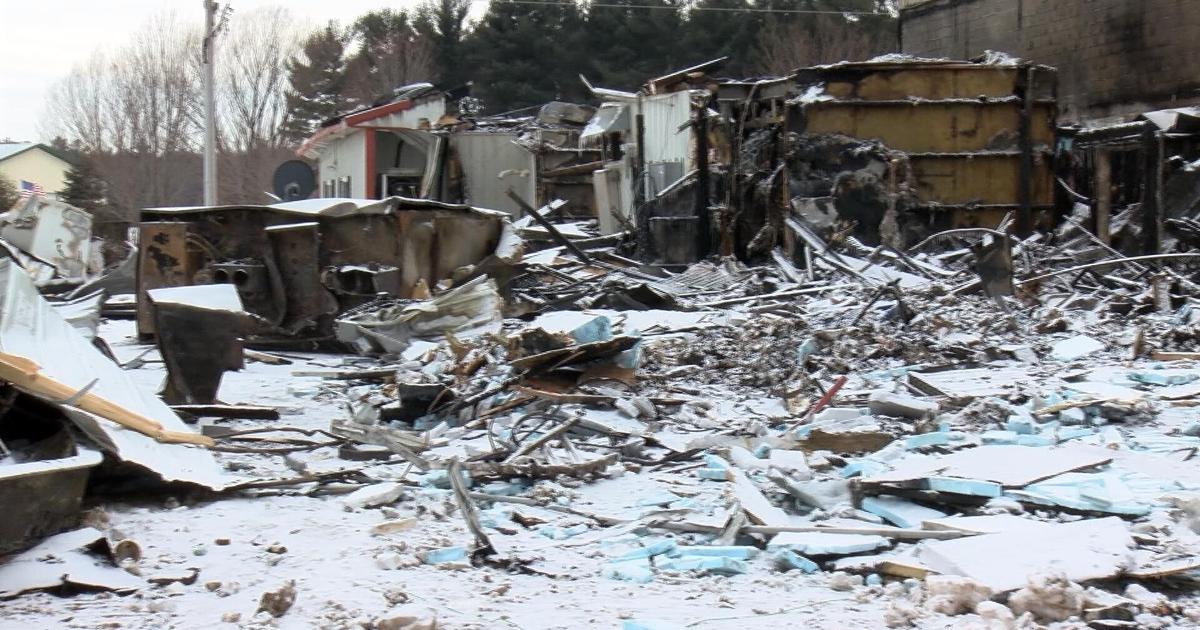 Wisconsin River Meats opens after near total loss | Job
MAUSTON (WKOW) — A massive fire swept through Wisconsin River Meats in Mauston on Thursday, destroying part of the facility.
"By the time I got here, the building was engulfed in flames," co-owner David Mauer said. "We had cattle in the building, but we took those animals out. We ran into the office and grabbed everything we could think of from computers and files and just threw it out the window."
It was a last ditch effort on everyone's part to salvage what they could.
"It was just heartbreaking," said Denise Wee, a longtime Wisconsin River Meats employee. "Reach out the window and take a picture on your pinboard because that's all that's left and everything else is gone."
The charred remains were once offices, but although part of the business is a total loss, the owners say it was the start of Wisconsin River Meats.
"We operate our office out of our warehouse, but we just got our phones back and some internet," Mauer said.
Just hours after losing almost everything, Mauer and his team say the number one priority is to fulfill customer orders thanks to the generosity of their competitors.
"Crescent Meats in Cadott, Wisconsin offers their plants to us to do some of our own processing, so we have several team members there now," Wee said.
Mauer said humor, community support and teamwork help in the rebuilding process.
"Do you know how many smoked meat jokes we've had," laughed Mauer.
He said he wasn't ready to throw in the towel just yet.
"We will rebuild, that's for sure," Mauer said. "We're going to come back stronger than ever. It's going to take time, though."
The cause of the fire is still under investigation.